Chichester Harbour is a large tidal estuary surrounded by a variety of freshwater and terrestrial habitats such as woodlands, reedbeds, lagoons, wet grassland and arable farmland, and is vitally important for huge numbers of birds throughout the year.
In the autumn and winter, thousands of ducks, geese and waders feed on the mudflats and saltmarshes.
In the spring and summer, terns, gulls and waders nest on the shingle beaches, spits, islands and wet grasslands around the harbour. The terns use the shallow waters of the harbour to hunt small fish. The few sites that terns, gulls and waders use for breeding are frequently under pressure from human disturbance and/or from tidal flooding.
In recognition of its importance for birdlife, Chichester Harbour, along with Langstone Harbour, is designated a Site of Special Scientific Interest (SSSI) and Special Protection Area (SPA).
Between 40,000- 50,000 birds spend the winter in Chichester Harbour. Eighteen species of bird are included on the SPA citation and the site is particularly important for over-wintering Dark-Bellied Brent Geese, Black-tailed Godwit, Grey Plover and breeding terns.
The birds of Chichester Harbour are monitored through the WeBS Alerts system.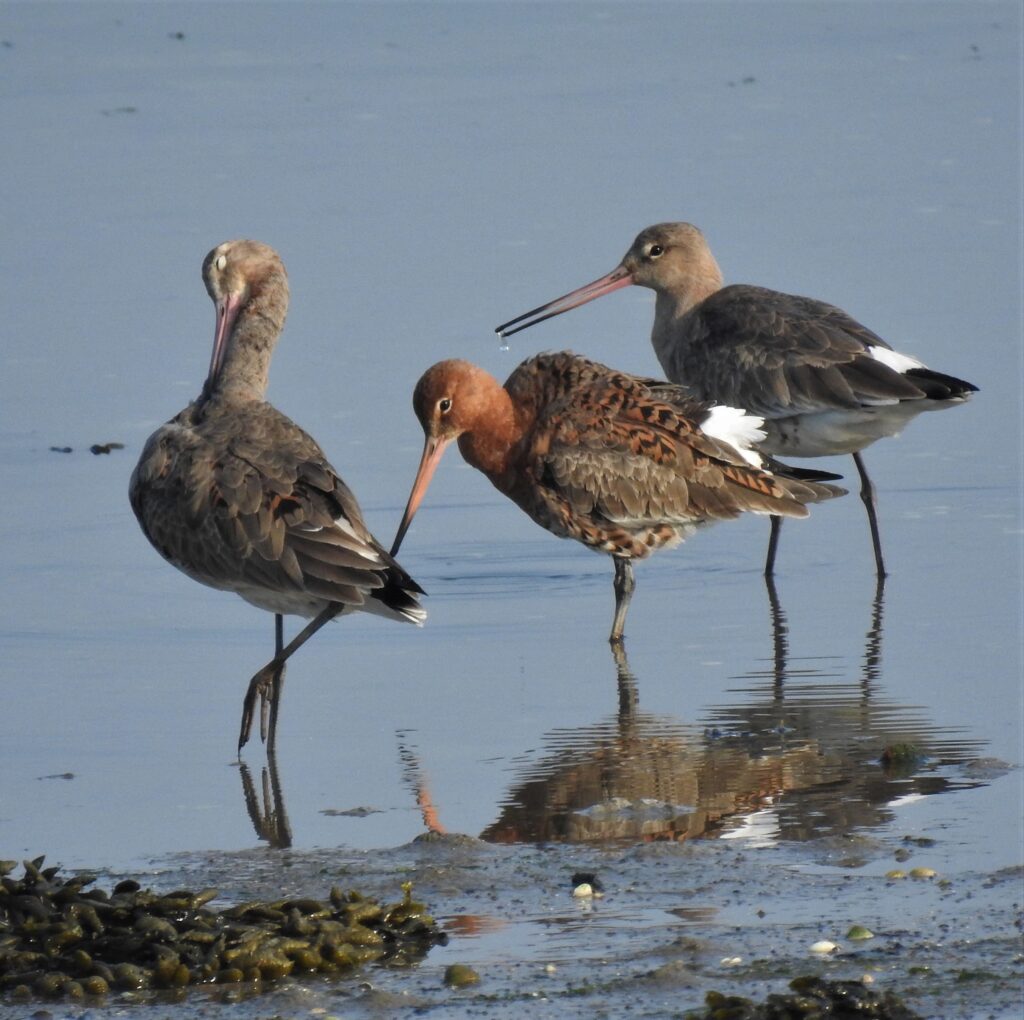 A number of species are in long term decline and the overall bird assemblage is declining in numbers. This may in part be due to declines in national populations, or due to climate change affecting the birds' migration habits, and it may be due to local, site specific pressures such as water quality and recreational disturbance.
Long term declines have been particularly pronounced in over-wintering Ringed Plover, Sanderling, Shelduck and Bar-tailed Godwit, and breeding terns have suffered from very low nesting success in recent years.
Significant long-term increases have been noted in Little Egret, Mute Swan, Coot and Greenshank.