The primary purpose of the Harbour Patrol is to help everyone safely enjoy the stunning natural environment that is Chichester Harbour.
VHF Channel 14 – Call Sign 'CHICHESTER HARBOUR PATROL' or 'CHICHESTER HARBOUR RADIO'
We provide friendly advice, assistance and directions that can help you to launch your boat, find a great anchorage for lunch, start a troublesome outboard or a find a suitable overnight mooring.
When things don't go to plan we are experienced and well equipped to deal with a wide range incidents such as vessels sinking or aground, a failed engine, oil spills or a medical emergency.
Protection of the peace, beauty and safety of Chichester Harbour is a priority for us. Enforcement of the Harbour Byelaws ensure that Harbour users are protected from factors such as speeding vessels, anti-social behaviour, undue wash or dangerous seamanship. In addition, we work closely with various Police units to monitor and reduce marine crime.
The Harbour Patrol manages much of the harbour facilities that are used by all. These includes our hards, pontoons and the Itchenor car park along with collection of Harbour dues, launching and overnight mooring fees.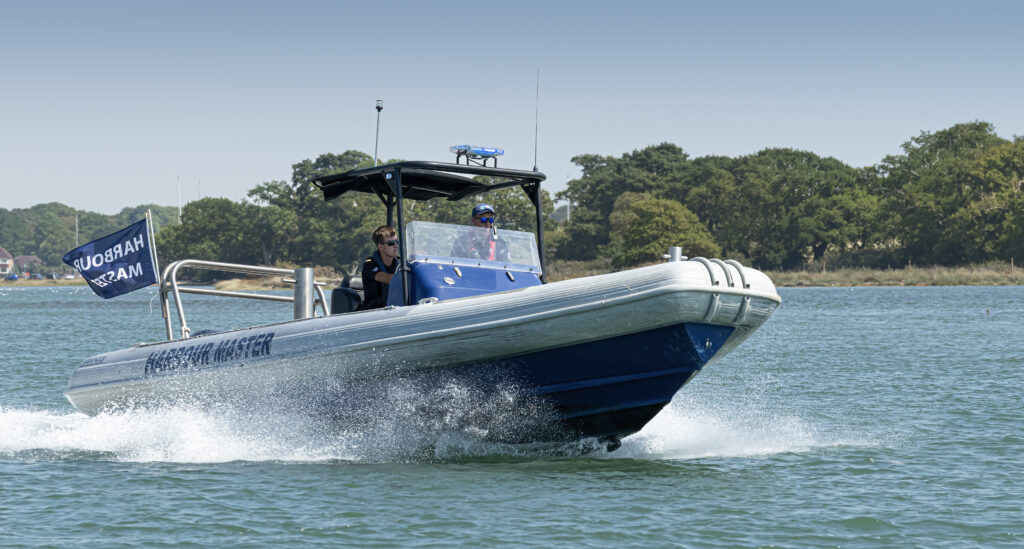 Help us to help you
We are always impressed with the vigilance of residents and harbour users who help keep us informed. You are our additional eyes and ears covering the 50 miles of shoreline and 17 miles of navigable channels of the harbour.
In an emergency situation, or if you believe that you or another person requires immediate assistance, please dial 999 and ask for the Coastguard.
If you are reporting a suspected crime please call 101 and speak to either Hampshire or West Sussex Police.
If you do not require the emergency services but are currently witnessing an incident that requires the attendance of the Harbour Patrol please contact 'CHICHESTER HARBOUR PATROL' on VHF channel 14, or call the Harbour Office on 01243 512301 during opening hours 9:00 -17:00 Monday to Friday,
This could be someone needing assistance, something that appears suspicious, a boat low in the water, an injured bird – no matter how small or seemingly insignificant we would appreciate your report.
To report anything that is not an emergency or requiring immediate attention from patrol please email info@conservancy.co.uk