Whether you are a visiting vessel, or have a permenant berth here, Chichester Harbour provides a vast array of opportunities for making the most of your time on the water. Although the Harbour is predominantly sheltered and protected from all but the worst weather, there are still hazards to be aware of and, with 25% of the wider Solent lesiure boating market here, at times you will be sharing the waterways with plenty of other users. Our aim is to help ensure your time here is enjoyable, interesting and above all safe.
Our series of guides below help explain some of the key information about Chichester Harbour, and we strongly encourage you to read them. Hard copes are available from the Harbour Office.
Speed Limit
PLEASE NOTE THAT THE SPEED LIMIT THROUGHOUT THE HARBOUR IS 8 KNOTS.
This leaflet explains why we have a speed limit within Chichester Harbour and the penalties that can be incurred for speeding or excessive wash.
If you have any particular comments or would like to arrange for a talk to your club or group please contact the Harbour Office on 01243 512301 or email info@conservancy.co.uk.

Small Craft and Tenders
Enjoying all that Chichester Harbour has to offer from the water is a great pleasure. However, it's important that to ensure that alongside the enjoyment you act safely and responsibly on tenders just as you would taking your main vessel to sea.
While seemingly leisurely, you shouldn't forget that tenders can be dangerous and potentially fatal. The number one rule for using your tender is to always wear a life jacket! If things don't go according to plan, a life jacket could be the difference between a lucky escape and a fatal accident.
Other things to remember that will help keep you safe are:
Don't overload your tender and keep the weight balanced – make two trips if necessary
Carry a torch with you at all times, it could help you be found in an emergency
Don't drink and drive. It's important to remain aware and in control whilst on the water
Make sure weather conditions are suitable – if you're not sure, don't risk it
We hope you enjoy the Harbour and make the most of the stunning Area of Outstanding Natural Beauty, and remember to stay safe.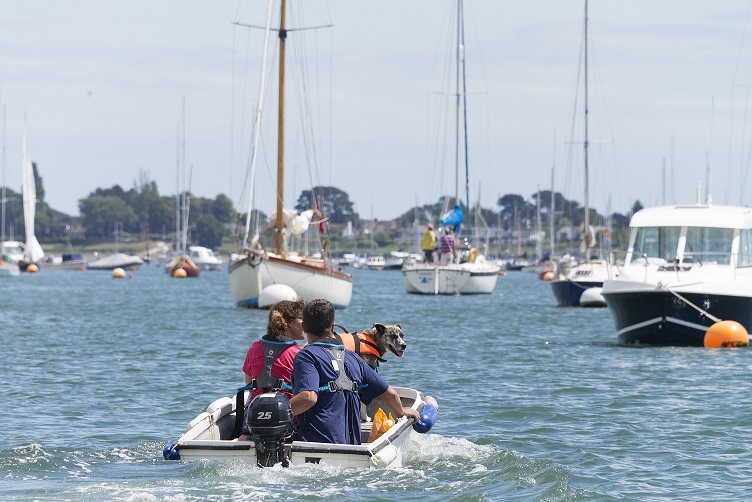 Navigation and Safety Guides
---
Keeping Safe in Chichester Harbour
If you are on the water please always take care and wear the appropriate lifejacket or buoyancy aid.
Chichester Harbour has it's own set of byelaws and all mariners should read through those affecting navigation and use of Chichester Harbour.
The Local Notices to Mariners will keep you up-to-date with information affecting navigation within the harbour. Our Patrol Team are always on hand to provide assistance and advice.
Information about buoyage, pilotage, the latest survey information of the Chichester Bar and tips and advice on navigating safely and with courtesy in Chichester Harbour can be found on our Navigation page.
Please always check the Weather and Tides for the latest local weather information, tide times and the tidal curve for the harbour.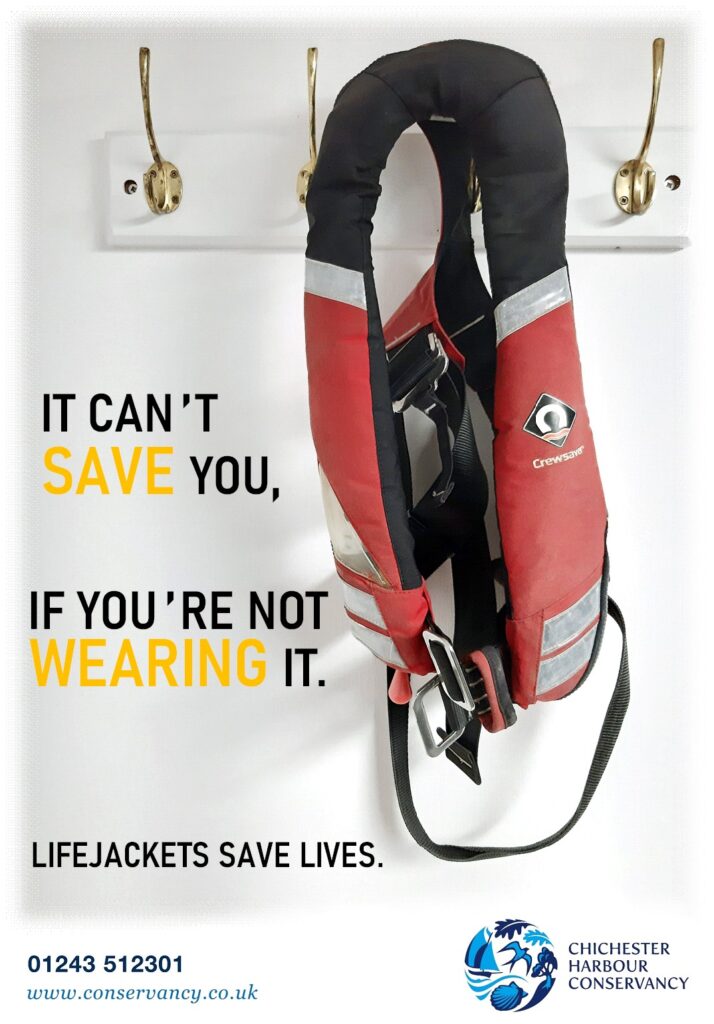 Port Marine Safety Code
Chichester Harbour Conservancy complies with the Port Marine Safety Code and produces an annual Safety Plan. The complete PMSC document along with risk assessments is available to view at the Harbour Office. Please call 01243 512301 or email in advance of your visit.