All vessels (including tenders, paddleboards, jetskis, canoes, kayaks, SUPs and windsurfers) using the harbour have a statutory obligation to pay harbour dues and to display their harbour dues plaque.
If you wish to renew harbour dues or other charges, please refer to the online payment instructions in your renewal email. To make any changes please contact the Harbour Office on 01243 512301.
The revenue derived from harbour dues and from mooring fees is used by Chichester Harbour Conservancy to meet the full cost of the management of the Harbour. This covers giving advice and assistance, maintenance of navigational aids and the enforcement of byelaws. This applies if your boat is kept on a permanent mooring, in one of the marinas or if you are visiting for a week or just a day.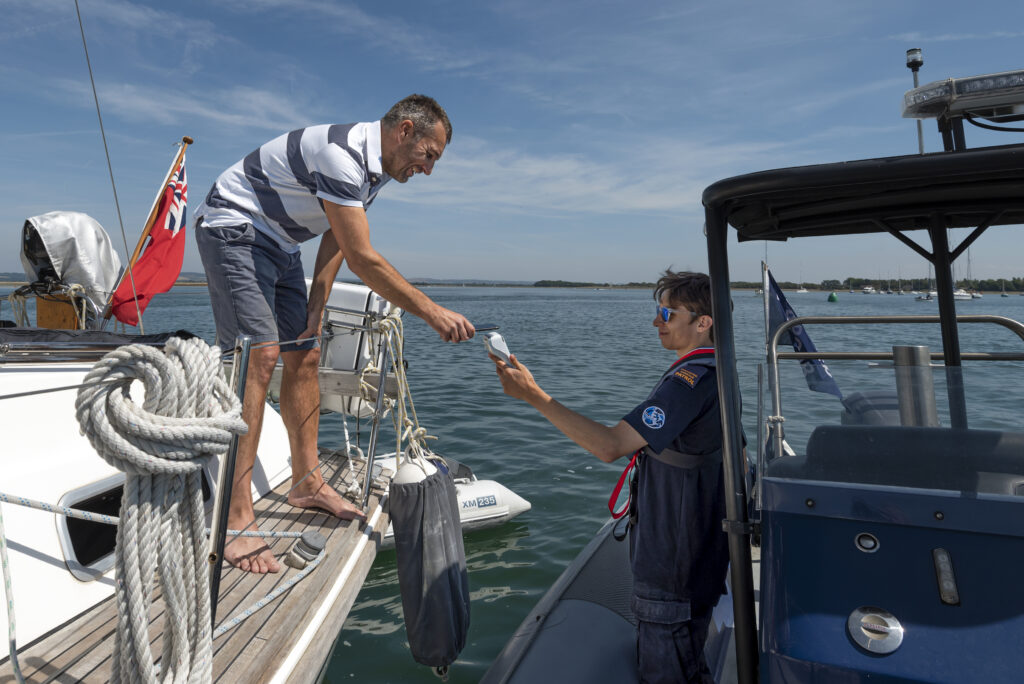 In accordance with Section 73 of the Chichester Harbour Conservancy Act 1971, the receipt for payment of harbour dues for the current season, which starts on 01 April and runs until 31 March of the following year, is issued in the form of a plaque which must be affixed on the port side aft on the hull of the craft for which payment has been made, in accordance with the instructions on the reverse.
The charge will be deemed not to have been paid unless the plaque has been fixed in this way.
The owner of a vessel evading payment or not displaying a plaque is liable to a penalty three times the amount of the charge plus VAT. Section 75 of the Act of 1971 refers.
Key Information
All dues are valid from 01 April to 31 March of the following year.
All rates reduce by 50% for vessels entering Chichester Harbour after 30 September.
All prices quoted include VAT at 20%.
Harbour Dues can be purchased at:

The Harbour Office, Itchenor
The Harbour Office, Emsworth
From Patrol staff either on the hard at Itchenor or afloat
From most sailing clubs and marinas (visitor dues only)
Please find below the online application forms for if you require annual harbour dues.  Once submitted and added to our system, an invoice will be emailed to you for payment. If you require daily or weekly harbour dues please call our reception on 01243 512301 during office opening hours.
Buying or Selling a Vessel
If you are buying or selling a vessel that is berthed in Chichester Harbour, whether privately or through a Broker, it is important to let us know.
Our records do not only indicate who is responsible for paying a vessels Harbour Dues, but if a vessel is found damaged or adrift our Patrol Team need to know who to contact. In the case of abandoned or adrift vessels, we sometimes need to ascertain the safety of the owner. It could be that we need to consider searching for a missing person, and in such cases every second counts.
Keeping our records up to date not only helps us keep people and their boats safe, but enables us to continue to provide a high level of customer service.
If you are selling a vessel berthed in Chichester Harbour, please call the Harbour Office on 01243 512301. Alternatively, please complete the Notification Form and return it by email to info@conservancy.co.uk, or by post to the Harbour Office at Itchenor.