Chichester Harbour is home to many insects, here are some eye catching ones you might see.
Peacock butterfly
Shelter and safety:
Peacock butterflies are very colourful with large spots on their wings like those on a peacock's tail. The spots look like eyes and confuse and frighten birds when they try to catch and eat them.
Food and water:
They feed on the nectar of flowers in summer and rotten fruit in the autumn. They lay their eggs on nettles that the caterpillars feed on when they hatch. The caterpillars are black and hairy.
Growth and reproduction:
The caterpillars turn into a chrysalis and then hatch into a butterfly. The adult butterflies can hibernate through the winter in a sheltered place such as a shed.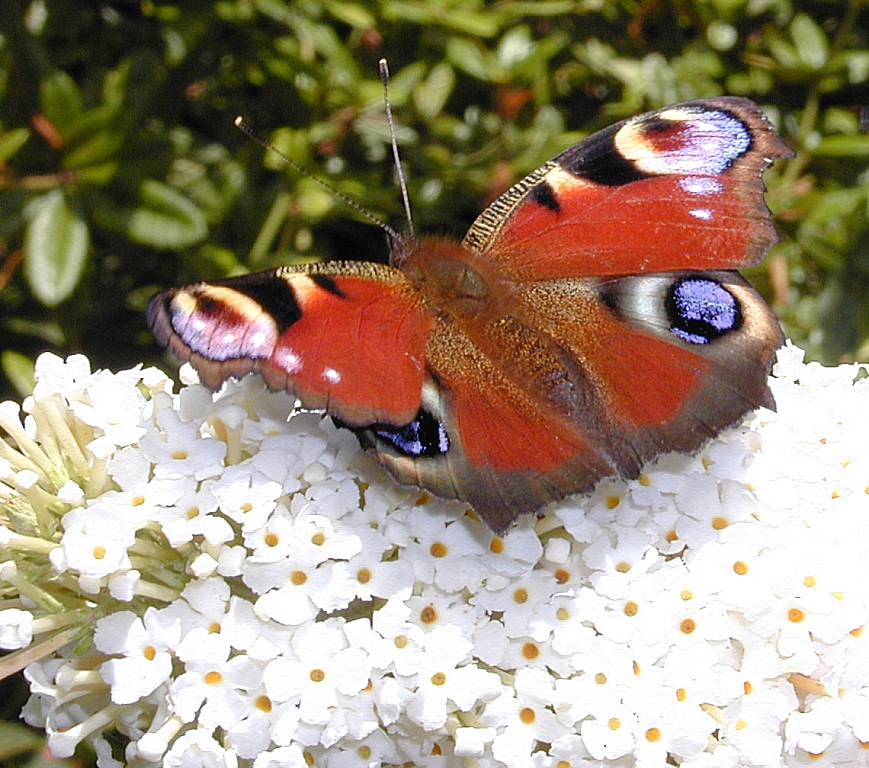 Speckled wood butterfly
Shelter and safety:
The speckled wood is a common butterfly of open woodland glades. They can be seen flying in sunny areas and will defend a favourite spot by chasing other butterflies away. Their colours of brown with cream spots camouflage them among the trees. When they rest with their wings together they look like a dead leaf. The eggs hatch into green caterpillars with cream stripes, which look similar to the grass on which they feed. This makes it hard for birds to see and eat them.
Food and water:
The caterpillars feed on grass and the butterflies feed on honeydew, which is produced by aphids such as greenfly.
Growth and reproduction:
They lay their eggs on the stems of grasses. The caterpillars grow and then turn into a chrysalis. This takes about a month in the summer. Caterpillars that hatch in the autumn stay as caterpillars all winter and then in the spring they turn into butterflies.