Our dedicated and skilled team work from our Harbour Office in Itchenor and the Education Centre in Dell Quay to help support, enhance and protect this very special area.
Our Harbour Team are responsible for the safe operation of the water, and undertake patrols, maintain all moorings and keep the infrastructure of the Harbour, including the jetties, pontoons and navigation marks, functioning.
Our Rangers are out and about in the AONB undertaking a range of practical tasks including countryside management, maintaining and improving public access and working with volunteers. They also lead weekly conservation work parties with Friends of Chichester Harbour vounteers and respond to urgent tasks, such as fallen trees and storm damage.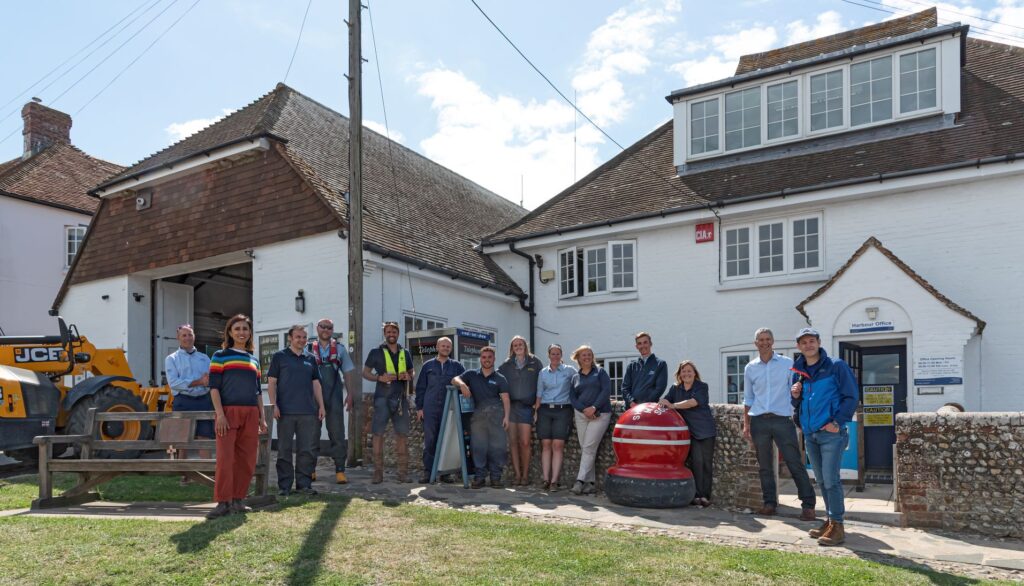 Chichester Harbour Conservancy
CEO – Matt Briers CBE
Executive Officer – Pasha Delahunty
Harbour Team
Harbour Master – Joanna Cox
Deputy Harbour Master (Health and Safety Manager) – Adrian Karn
Moorings Officers – Ross Jones/Jeff Riley/(Anna Perkins -Maternity leave)
Lead Technician – James Wallace
Harbour Technician – Brendon McCallum
Harbour Technician – Sean Lord
Lead Patrol Officer – Ludo Munn
Seasonal Patrol Officers – Ian Jones, Steven Potter, Thomas Frith, Andrew Crabb, Elizabeth Kies, Will Leleu, Fran Sprules, Graeme Bissett, Richard Wheeler and James White

AONB Team
AONB Manager – Richard Austin
Ecologist – Peter Hughes
CHaPRoN Manager – Sarah Chatfield
Principal Planning Officers – Steve Lawrence & Linda Park
Project Manager – Jess Vagg
Education Manager – Jane Latawski
Education Officers – Kate Keeping & Suzanna Troy
Team Teachers – Gil Gladwin, Susan Ogilvy, Nicholas Robinson, Fiona Sayce, Mary Watson and Tim Willway
Lead Ranger – Keith Rathbone
Ranger – Tristan Brougham
Apprentice Ranger – Katie Belbin
Farming Officer – Steven Pick
FiPL Admin Officer – Michelle Rossiter
Solar Heritage Skippers – Graeme Bissett, Mark Bray, Mick Gladwin and Chris Harvey
Solar Heritage Crew – Andrew Annable, Ric Dukoff-Gordon, Mike Watkins, Michael Lewis, Mark Taylor and Judi Darley
Finance Team
Finance Manager – Mel Belderson
Finance Officer – Gina Simpson
Admin Support Officer – Jenny Hinton
Receptionists – Sarah Moran /Emma Hearing
To contact any member of the team please call 01243 512301 or email info@conservancy.co.uk.