Chichester Harbour is one of the country's busiest lesiure harbours, and enjoying the landscape from the water is always a special event. If you'd like to join an organised boat trip we have two options available.

Solar Heritage
Throughout the year you can join us for a trip on our solar-powered catamaran Solar Heritage. The boat is virtually silent and is a great way to visit the Harbour and learn more about the wildlife and history of this special place.
Each sailing offers the opportunity to get up close to many of the birds and habitats that make this place so special – with an expert on board.
It's also possible to charter the boat for a private trip, celebration or group outing. To discuss your plans please contact the office on 01243 513275 or activities@conservancy.co.uk.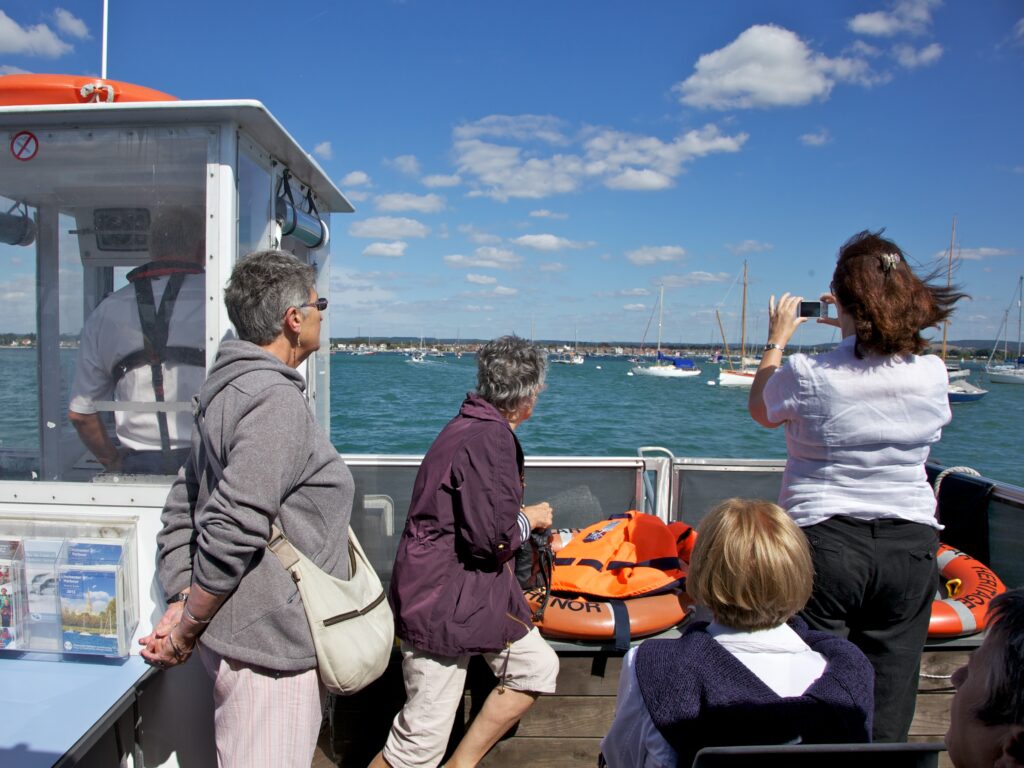 Oyster Boat Terror
Oyster Boat Terror is a beautifully restored Victorian wooden sailing boat that originally supported the oyster industry in Emsworth. She was restored with Heritage Lottery funding between 2004 and 2006, and is owned by the Conservancy and maintained by volunteers from the Friends of Chichester Harbour. Terror is available for two-hour skippered trips in Chichester Harbour between May and September each year. Once used to transfer oysters ashore from larger boats in the Harbour, Terror is now used exclusively for leisure sailing trips.
Visit the Oyster boat Terror website to find out more about her history and to book a trip on this beautiful sailing boat.